Project Mu.SA: Museum Sector Alliance targeted the museum sector and addressed the skill gaps and increasing disconnection between the formal education (and training) and the employment sector, which are mainly due to the emergence of new job roles and the quickening pace of the adoption of ICT in the sector. Mu.SA was coordinated by our Biblio partner Hellenic Open University–DAISSy Research Group and was implemented between 2016 and 2020 under the Erasmus+ Sector Skills Alliances framework by a consortium of eleven partners from Greece, Italy, Portugal, and Belgium.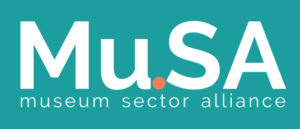 Project Mu.SA created and offered a set of online and offline learning opportunities and contributed to the development of essential digital skills by museum professionals. Firstly, the project described four
emerging job profiles: Digital Strategy Manager, Digital Collections Curator, Digital Interactive Experience Developer and Online Community Manager. A complete training curriculum was designed and implemented for each of them, consisting of two major stages: a MOOC, which was common for all profiles, followed by a blended course, which was specialized for each profile; the last stage of the course included an extensive workplace learning phase.
The Mu.SA training methodology, shortly presented in this article,  provides an excellent basis for Biblio! It is true that the two projects share common characteristics, and that is the reason why they are strongly interrelated.
The Massive Open Online course (MOOC) entitled "Essential Digital Skills for Museum Professionals" is especially designed for the museum community, targeting professionals, students, volunteers and unemployed, who wanted to pursue their future career in the museum sector. The Mu.SA MOOC is a flexible, self-paced course organized in modules that allows trainees to develop a set of 22 core digital and transferable competences required for the museum sector.
The Mu.SA MOOC extends over eight weeks of training, each week consisting of 2-3 training modules. For each one of the 22 competences, a separate training module has been designed, the material of which was grouped into units, which include presentations, videos and study material related to a set of learning outcomes that are assessed at the end of the module. Each week focuses on one competence, coming from e-CF (the European e-Competence Framework – the European standard of IT competences) and combines related competences from DigComp (the European Digital Competence Framework – a standard of digital literacy of an average citizen), and P21 (a 21st century skills model). Beyond the ability to develop digital strategy, digital content or use digital tools and platforms, trainees advance their skills like time management, communication, team-working, leadership and creative thinking.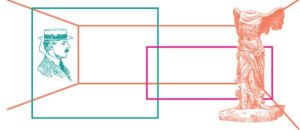 During the deployment of the MOOC, online tutors monitored, assisted and facilitated learners' training. Once enrolled, trainees had guided access to all videos, quizzes, and assignments. A dedicated training platform based on the popular Moodle platform was developed by the HOU-DAISSy Research Group, and the course was designed to facilitate active participation, peer-learning, and open discussion among the course participants.
After the completion of the training course, successful learners were able to develop and use digital and transferable competences necessary for professionals working in the museum sector. The instructional design was based on learning outcomes and was modular, in order to allow each trainee to study based on his / her pace and availability.
The Mu.SA MOOC is a unique combination of the European Frameworks and standards, and for this reason it is considered as best practice at European level. The impressive element in the Mu.SA training course was that the enrollment to the MOOC attracted more than 5,000 people from more than 45 countries from all around the world! After the successful completion of the MOOC, almost 1,400 people (including 400 coming from Greece, 491 from Italy, 137 from Portugal) were certified, having attended more than 80% of the whole course and succeeding in at least 80% of graded activities. All candidates were able to download their digital certification through the Moodle Platform.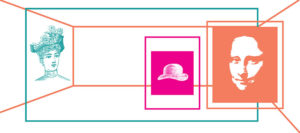 Learners who successfully completed the MOOC were eligible to continue their learning journey by applying for an advanced, six-month specialization course. Selected students, based on specific criteria, could choose a specialization training in one of the four emerging job profiles: Digital Strategy Manager, Digital Collections Curator, Digital Interactive Experience Developer and Online Community Manager. Open Educational Resources (OERs) were offered in these four specialized courses, for a total of 27 digital competences, 21 (e-CF) and 6 (DigComp), as well as 15 transferable competences, through blended learning (e-learning and face-to-face lectures) and work-based learning in a museum in Greece, Italy or Portugal. A total of 79 museum professionals completed the course successfully and were specialized in one the four job profiles. Forty two online selected OERs were designed and developed for Mu.SA courses and are available today.
It is noteworthy, that Mu.SA has been included in the DigComp User Guide (2018) as one of the 38 existing inspiring practices of DigComp implementations and it is selected as one of the nine best cases that use DigComp for employment. In addition, Mu.SA project has been proposed as Good Practice under the "Initiative 8 – Heritage-related skills / Component 3: Opportunities for cultural heritage professionals" by European Commission. Recently (2020), Mu.SA project was included in the "DigComp at Work" report issued by EU, as best practice for implementing the DigComp framework for digital competences (!).
It is clear that the effective structure of the Mu.SA methodology and the project accomplishments about applying the DigComp framework in the employment sector (for museums) provide an excellent example to be fully exploited and adjusted when developing the respective Biblio methodology for the library sector. The Mu.SA lessons learnt will be transferred effectively by HOU-DAISSy Research Group within the implementation of the Biblio project, so that the Biblio beneficiaries fully gain from this valuable experience.
For further information on the Mu.SA project, please check:
Website: http://www.project-musa.eu/; http://daissy.eap.gr/en/mu-sa/
Facebook: Mu.SA Facebook page
By DAISSy-HOU
Featured image by Hieu Vu Minh on Unsplash