The AIUCD, the Italian Association for Humanities and Digital Culture, is one of the most important Italian initiatives in the field of Digital Humanities and Digital Cultural Heritage.

The AIUCD 10th conference DH for society: e-quality, participation, rights and values in the Digital Age took place on 19-22 January 2021. It was organized by the Laboratory of Digital Culture (LABCD) of the University of Pisa, the National Research Council of Italy (CNR) – through the Institute for Computational Linguistics "A. Zampolli" (ILC) and the Institute of Information Science and Technologies "A. Faedo" (ISTI) and CLARIN-IT, the Italian node of the Common Language Resources and Technology Infrastructure (CLARIN).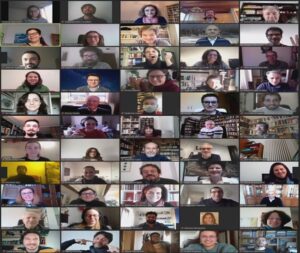 This year, 600 people took part in the event. Young researchers, professors, and professionals in the digital field had the opportunity to discuss the Digital applied to Humanities.
The Biblio project had its space during the conference. On 22 January, in the session named after the well-known philosopher Karl Popper, Mauro De Bari and Professor Nicola Barbuti from our partner University of Bari Aldo Moro presented the Biblio project as a good practice in profiling new professional figures with digital-cultural skills, in a period of profound Digital Transformation.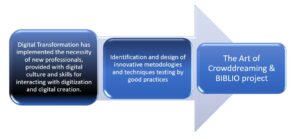 The speakers noted that "as BIBLIO project is researching good practices to promote the training of professionals, Italian cultural institutions should activate academics and researchers to ponder a competent category of digital cultural professionals capable to maximize the productivity, the attractiviness and the professionalism in digital Italian Institutions processes. This solution will influence the user category too, that will be a functional part of the cultural system".
You can check the full paper here: The DCH in the Italian cultural system. The necessity of a change
By UNIBA