A group of 19 Biblio project trainees participated at the SHU (Social Hackathon Umbria) to improve their digital skills and take part in the meetings, conferences and laboratories organised. The event took place in the green heart of Italy – Umbria – in Montefalco village at Istituto Comprensivo "Melanzio – Parini" primary and middle school.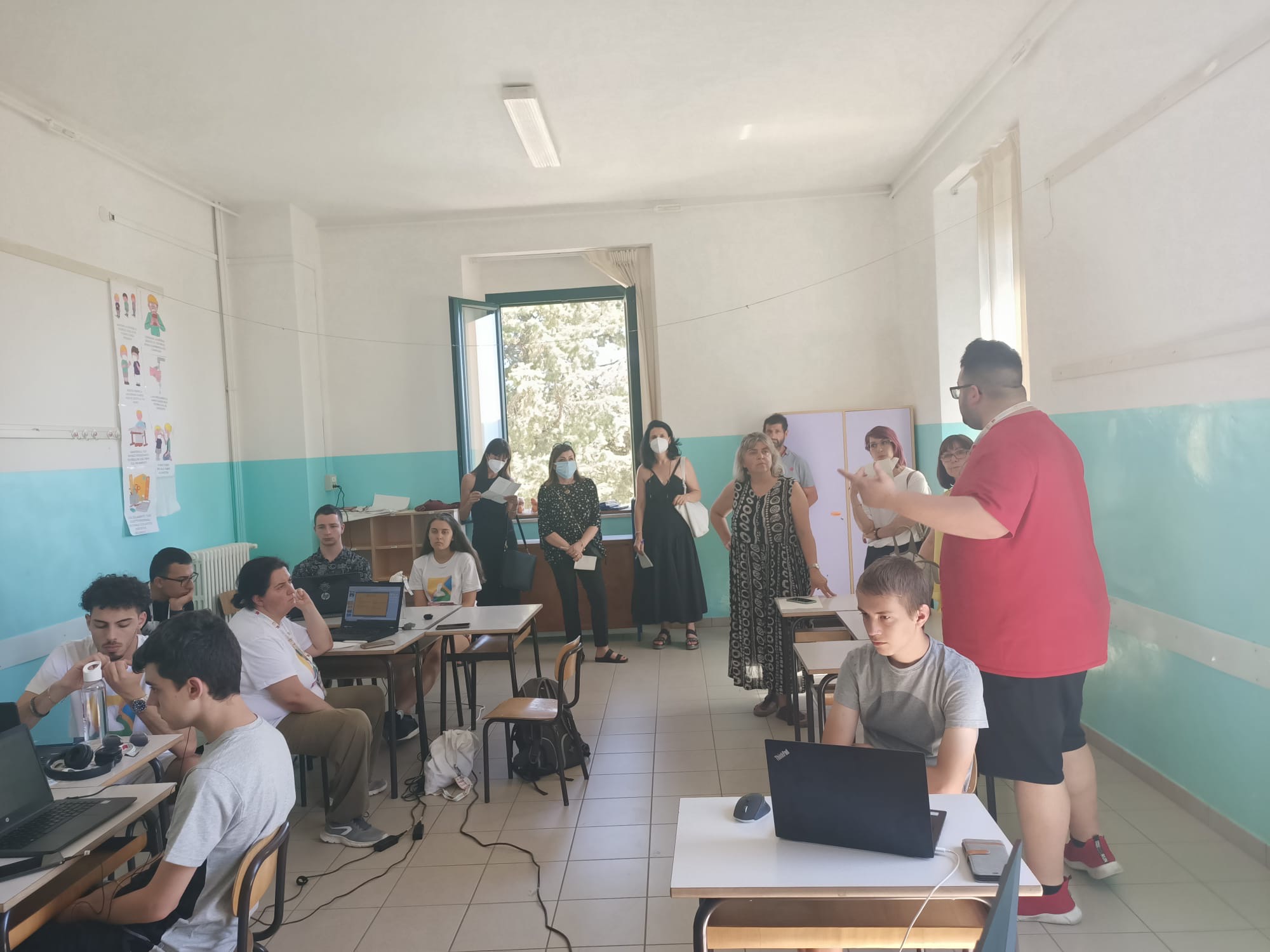 More than 150 people attended the competition and each work team – for a total of 8 – worked a lot to collect all information and realise digital projects to support the eight associations and cooperatives selected at the regional level. Each of them needed some digital support, such as a new website, a new logo, app or something similar to allow them to be more competitive and in line with new technologies for promoting themselves and their social activities.
The BIBLIO trainees combined the skills and competences acquired during the CECO course attended within the project. They came from all over Italy. There were two tutors and two of the teachers realised the course: Filippo Gugliara and Ottavia Ricci, who took part in the final Jury to evaluate the projects realised.
Filippo organised a great LEGO SERIOUS PLAY lab, in the school library (used for the SHU event) where many people attended to discover this amazing methology of game and work. It is a method for facilitating communication in meetings, facilitating thinking and building ideas to solve problems for individuals, teams and organisations.
It is based on extensive research in the fields of business and strategy, organisational development, psychology and learning and is based on the concept of 'hands-on knowledge'.
The Social Hackathon Umbria was the opportunity to bring all trainees together and work applying their skills, especially the ones they acquired within the CECO path they chose. The CECO job profile is focused on knowledge about "community engagement and communication", i.e., the communication skills needs and the community facilitation needs identified throughout the research.
For all trainees, the event was an opportunity to meet their teachers and tutors in presence and discuss with them.