The Biblio project partners are working on the Massive Open Online Course (MOOC) for library professionals. Biblio MOOC is a modern course, which enables learners to develop digital and transversal skills that are considered to be fundamental for library professionals in the digital era.
The MOOC is part of the modular training programme for the development of the competences included in the CECO and DIGY job profiles. It will be followed by the Biblio blended training course and the work-based learning activities.
The MOOC uses videos, presentations and reading material and enhances tutor-learner collaboration and peer learning through forums and chats. At the end of each unit, learners can self-assess their progress with the help of online quizzes.
Learners who complete the MOOC will develop their skills on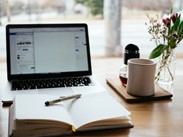 Online and offline communication
Communication and interaction with library users
Creating digital content
Exploring technological changes
Upskilling in information, data, and media literacy
Community assessment and facilitation.
The MOOC is being created by DAISSy Research Group of Hellenic Open University (HOU). The Group, which has longtime experience in MOOC development, is working hard to deliver a modern MOOC that will serve efficiently the professional development needs of library professionals. The MOOC will be based on the Learning Management System (LMS) "Moodle", the most known open source LMS (compatible also with Android, iOS), which serves a very large community of learners and offers responsive design (mobile friendly, included).
The Biblio MOOC will be held in English and will start in September 2021, available to all interested learners around the world.
Participants who successfully complete the MOOC will be awarded a certificate of completion.
By DAISSy
Photo by Nick Morrison, Unsplash