The year 2019 was an exemplary special for Latvian public libraries because an e-book reading platform "3td e-BOOK library" was launched. Every user of Latvian public libraries was provided with the opportunity to read e-books in Latvian for free online – at a convenient time, place, and on any device – tablet, smartphone, or computer.
The development of the platform is a long-cherished idea in Latvia's library environment. As a pilot project in six regional libraries, it was launched in 2016, but it has been extended to all Latvian public libraries since 7 January 2019.
E-book service is created as a result of a long-term partnership, implemented by Culture Information Systems Centre in cooperation with the IT company Tieto Latvia (the company of the TietoEVRY group) and Latvian publishers and Latvian public libraries.
In early 2019 when the e-books platform was launched, it contained 114 Latvian authors' e-books, while at the end of 2019 the number of them had nearly tripled, offering the original literature and foreign translations. In the beginning only some publishers' e-books were available on the platform. Gradually other publishers joined the "3td e-BOOK library".
The offer of available e-books for reading is supplemented every week by offering readers a wide and diverse range of translated and original literature in Latvian and English.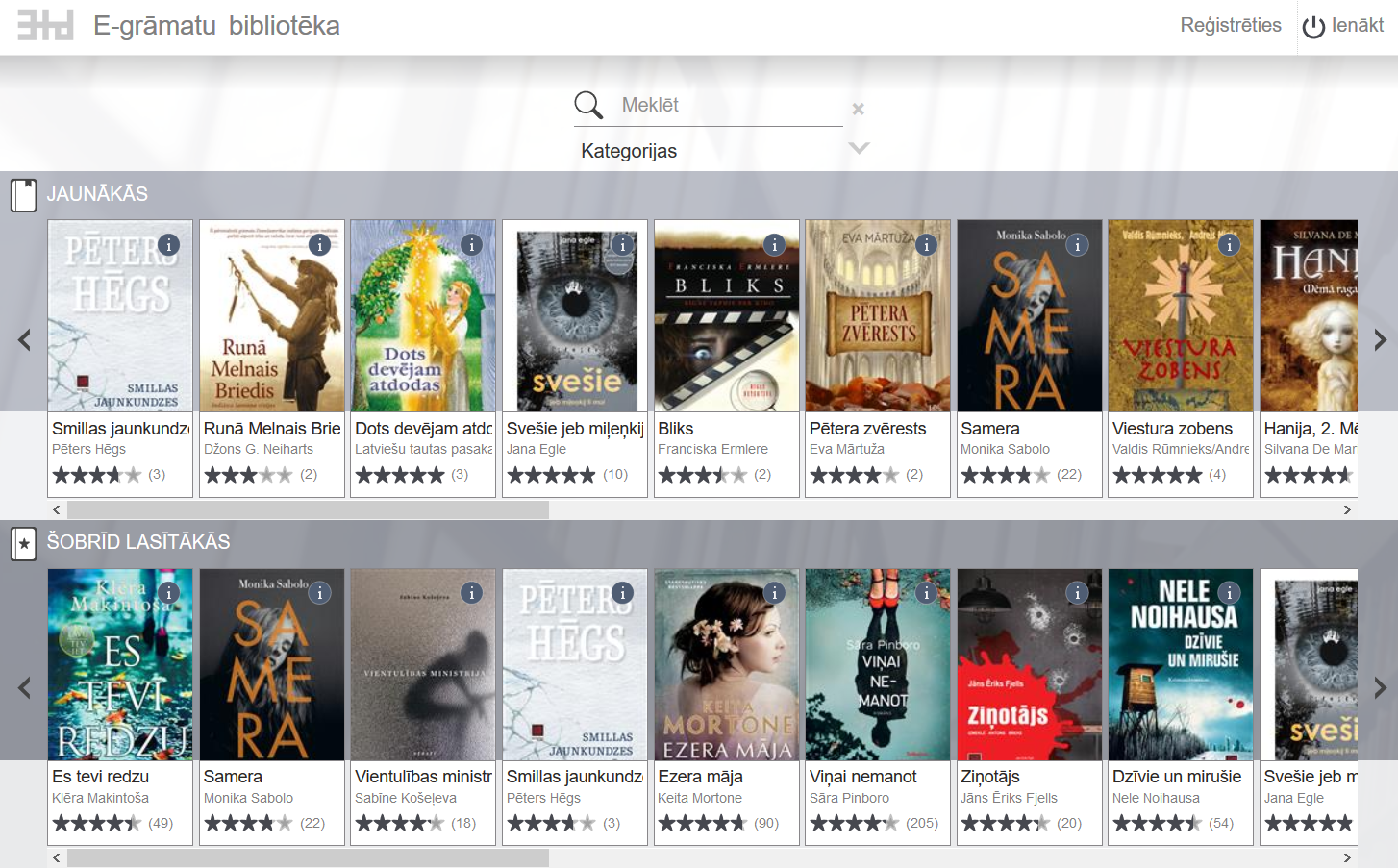 During the first year of operation, 5,506 readers of the "3td e-BOOK library" were registered. Now the number exceeds 10,000. Millions of pages have been turned. The number of registered readers exceeds 7,000.
The biggest number of issued e-books is registered in Riga City, followed by readers of libraries in regions – Valmiera, Pierga, Jelgava, and others.
Latvian librarians acknowledge that the launch of the e-book library service professionally has been very special and has required a lot of work – both by introducing the new service itself and by offering it to their readers. The service enables us to offer books that are not in the library stock or that are very requested; this is the possibility of reading books in Latvian, living or staying abroad.
Statistics show that the service significantly contributed to the increase in the number of authorized users in public libraries, which is 60-95%.
Latvian librarians acknowledge that the launch of each innovation depends on the personality of the librarian – if a librarian actively uses the opportunity to read e-books and knows the service, readers also will have an interest.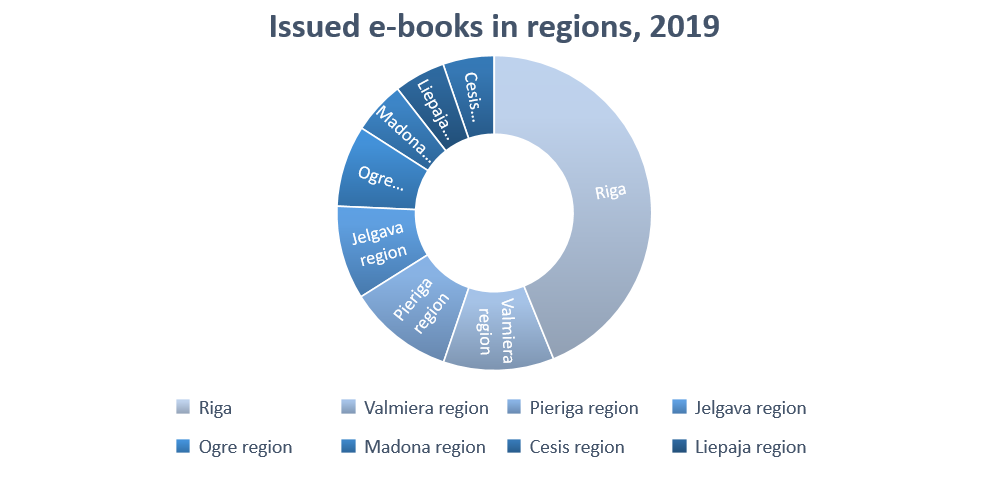 The "3td e-BOOK library" service is highly valued among both librarians and the broader community. The project has received the Annual Award of the Library Association of Latvia in the nomination "Annual event in Latvian Libraries 2019".
By KISC
Featured image by Aliis Sinisalu on Unsplash