Digitisation of paper documents has increased in recent years and e-books (digital books) have been created to increase reading through these devices. Thanks to them, people can enjoy many books online or by purchasing them, being able to read them anywhere with the same device.
Libby is an App where is possible to read books and digital magazines and listen to audiobooks. This App is free, and it is very user-friendly: you just need to downland it from the App Store (Android or IOS) and have a library card. It is possible to enjoy this App using Wi-Fi or mobile connexion, but you can also download the content and reading it offline at any moment.
Libby creates a list of the available books in the public library to which the user belongs and a list with recommendations for the reader, a list of most-read books by users or book clubs to participate and create a community of readers.
Returning books is automatic, so there is no penalty or extra cost if you miss the return date.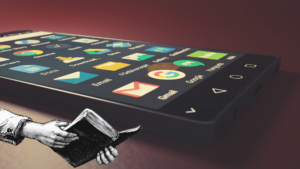 The Lovie Awards
The Lovie Awards are focused on outstanding achievements in the field of computer technologies. This App gained the 2019 Award: "the award-winning one-tap reading app for public library authorities and schools worldwide, was named a Silver Lovie Winner in Apps, Mobile, Podcasts & Voice: Utilities & Services".
More digital reading
Other specific devices exist for online book reading such as Kindle or e-books, but there are also many free Apps that store many books to be read without a subscription. Some of these examples are Wattpad and Kobo.
Wattpad: offers more than 10 million books both by known and news authors. This app allows reading books offline once saved in your library. The font size can be adjusted, it encourages writing your own stories by uploading them to the app to be read by other users.
Kobo: With this application, you can download the best e-books to your mobile phone. The search can be done by the author, subject, or title. With the "bookmark" option you can continue reading from where you left off last time.
By EGInA