The role of the mass media and social networks has always been fundamental in the management of data related to social, cultural, health or civic issues. However, as observed in the very recent examples of the past few years, these sources of information are also well-known for the spread of misinformation and denial of scientific literature (The Twitter pandemic: The critical role of Twitter in the dissemination of medical information and misinformation during the COVID-19 pandemic. Rosenberg H, Syed S, Rezaie S). The World Health Organization has announced that the "infodemic" surrounding Covid-19 spread just as quickly as the virus itself, with conspiracy theories, rumours and cultural stigma, all contributing to deaths and injuries. Misinformation and fake news have represented an important issue generating confusion and insecurity among the population. Among the countless victims of misinformation are mainly the elderly people who often live in remote or isolated environments and their only access to information is through the conventional media and now more than ever before – through digital social platforms and apps. In addition, a study conducted in 2019 from researchers at Princeton University and New York University found that people 65 years of age and over are seven times more likely to share fake news themselves than those aged 18-29.
As highlighted in the European Commission's Horizon Research and Innovation Magazine "Improving communication for vulnerable communities in particular has become a race against time.". And since the uncertainty around the pandemic, as well as the type of information published cannot be controlled, the only aspect that seems to be tamable is the media and digital literacy competence of people. Media literacy looks at media as a whole and how it can influence our perceptions of reality. Digital literacy focuses on understanding how digital media tools such as social media platforms, websites, and apps interact with society at large. In short, media literacy is the ability to evaluate, analyze, and understand media messages in all forms with a critical eye, while digital literacy helps individuals navigate an increasingly online world.
Addressing those exact topics and continuing its mission to encourage the joining of Bulgarian citizens to the global information society, as well as to improve their quality of life, and to enhance civil participation Global Libraries Bulgaria Foundation started working on a new educational project. The project named INFORMATION MATTERS is launched early in 2023, funded under the European Union's Erasmus+ program, Action KA220-ADU – Cooperation partnerships in adult education, and is to be developed in the scope of 24 months within 2023 and 2024. The four project partners are: European Association for Viewers' Interests (Belgium), BEST Institute (Austria) and the CREFOP Foundation (Romania) – both experienced in vocational and personal training, and PR Care (Bulgaria).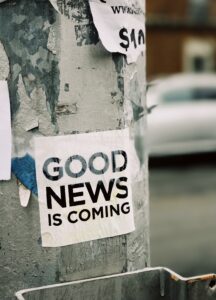 Through it GLBF works to tackle the challenges and the consequences from disinformation by developing educational tools for elderly people to enhance their digital and media literacy competences. GLBF works with a network of 1008 public libraries in Bulgaria, and 72% of them are located in small villages and settlements. To address the above-mentioned needs and challenges, related to that specific target group, the project will focus on the development of video tutorials/lessons, as will also support the training of a group of adult educators and professionals interacting with elderly people (librarians, staff at local information offices, etc.) on how to effectively engage in building elderly people's media and digital literacy. Last but not least, project's results are to be promoted to ensure wider exploitation and impact, as well as conduct an online media and digital literacy campaign.