Inter-Library Loan and Document Delivery Service ILL SBN is a powerful infrastructure, which allows libraries to share information and exchange books, periodicals and digital resources.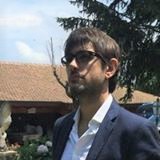 Egidio Incelli, a librarian clerk at the Central Institute for the Union Catalogue of Italian Libraries and bibliographic information (ICCU), who has worked at the ILL SBN for two years, is talking about the service.
The Service was born to connect libraries at a national level, breaking the boundaries of local networks, and it is dedicated to librarians who want to give wider access to bibliographic resources to their library users. Libraries can subscribe to ILL SBN for free, receiving a user ID and a password to sign in a dedicated web platform. This workspace can be reached directly from the National Catalogue (OPAC SBN), where partners can activate ILL and DD requests, sending them to one or more partner libraries. These requests are later managed from the same platform. The requested documents for digital delivery are sent via a dedicated server, DOCWeb, which deletes the files immediately after their transmission. Thanks to the ISO-ILL standard, ILL SBN is also fully implementable in several cataloguing software.
In Egidio's experience, inter-library loan and document delivery are challenging services for many librarians, in a positive way. In order to join the ILL SBN community, professionals need several skills, which range from Law to IT. For this particular reason their team works daily to provide help and information to all partners. They also provide training courses on a yearly basis. Since ILL SBN adopts the ISO-ILL standard, it is paramount that all the partners respect its rules, ensuring the correct opening, management and closure of ILL and DD requests. Furthermore, Copyright Law always comes into play, because ILL SBN provides a public infrastructure but each library deals with editors through different contracts, so librarians remain fully responsible in case of violations.
The primary strength of ILL SBN resides in its cooperative nature. The Service relies on the active participation of partner librarians, who share their feedback and experience both with our team and the community. Interoperability between our infrastructure and other service providers sometimes proves tricky, and many issues have been solved thanks to the active cooperation between IT experts and librarians, under our supervision. Furthermore, librarians can push their service providers towards the implementation of ILL SBN in their software. All the necessary documentation is available on the ICCU website.
With more than 700 partners and 20,000 requests managed yearly, ILL SBN confirms its importance at a national level, both as a tool to improve and increase library services and as a community which allows professionals to bridge their gaps by sharing their knowledge. In order to face the increasing challenges posed by IT and Copyright Law evolution, the team is now working to improve the Service, to reinforce and expand its interoperability, and to provide advanced courses and learning materials to our partners.
By ICCU
Featured image Stefan Steinbauer on Unsplash