As societies evolve, libraries do so as well and adapt to their new contexts. The changes they have undergone may have focused on the buildings themselves, the collections available at the library, or perhaps the services offered. Consequently, librarianship has traversed various eras which, according to R. David Lankes, can be classified into:
The Book Palace era
The era of Information Centres
The Third Space era
The shifts between these eras were driven by information revolutions at the time. During the Book Palace era, libraries competed to develop an extensive collection of books, manuscripts, and other written works. They were motivated to outshine the next library and gain their patronage that way. Patrons supported their libraries during this era and were able to access the library's collection in return.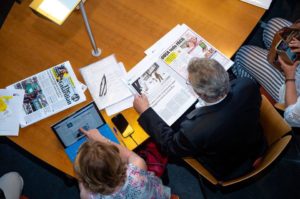 When computer networks came about, libraries transitioned into the era of Information Centres. The advent of computers did not revolutionise libraries, but the fact that libraries could network their records and digital files changed their way of doing business. Libraries raced to digitise material and make it accessible to their users. A radical shift from physical material to digital material occurred in this period. Libraries were pushed out of the Information Centres era when the Internet came about and users were able to access digital content ubiquitously. This led to the emergence of the current era of libraries: the Third Space.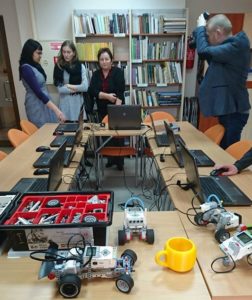 Rather than placing the collection (digital and physical alike) at the centre of its service, the focus now is on how libraries can best support their community. Thus, the value libraries offer to their community is in the community itself. Library users can come in and learn, create, and network with other people in their community in the library itself but also in Makerspaces, library cafés and so on.
As Eric Klinenberg details in Palaces for the People, libraries provide social infrastructure. This does not refer to the physical buildings but rather systems which allow users to create bonds with each other within a safe and neutral space. In a world, in which much of our lives take place online, these local physical spaces are increasingly important. Important too, is the library's unique ability to bridge the physical and the digital. For many libraries, the Third Space era has allowed them to develop activities equipping their users with the basic digital skills needed to navigate modern life.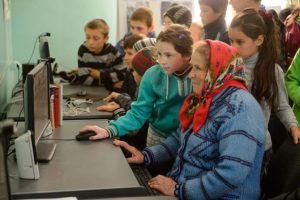 The global COVID-19 crisis has impacted all aspects of society including libraries. Many have had to shut their doors during this period, have their staff work from home, and move some of their services online. This poses a challenge to the current era of libraries: how can they be third spaces and community hubs, if people can no longer meet in there? The first focus of many libraries during the crisis has been to ensure users can access the library collection in some format – but does this risk undermining the true value of libraries in their local communities and condemning us to a return to the Book Palace era?  With countries slowly moving towards a "new normal" and emerge from lockdown, we must consider how this will impact librarianship.
Our desk research has shown that library professionals across Europe want to acquire new skills in order to best serve their users.  As society becomes increasingly digital, there is a pressing need for library staff to update their digital competencies and stay up to date with technological advancements. Moreover, many of us have had to acquire new digital skills to continue working, to support our children's educational activities, or to stay in touch with loved ones during this crisis. Those of us who have been unable to access technology or found ourselves without the necessary skills or the opportunities to improve them, have felt the impact of the digital divide most brutally. The descent from digital exclusion to social exclusion is even steeper in a world in which libraries are forced to close their doors.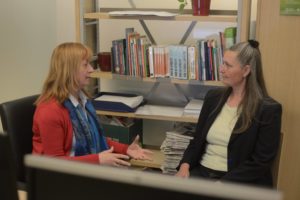 In a post-COVID world, digital skills will become even more indispensable in our lives. Modern librarianship will need to reflect this. Library professionals will need not only to lead their communities through challenging times, but also understand how to develop and deliver innovative library services to their users even outside of a library building.
The Biblio project comes at an important time for the library sector as it adjusts to as post-crisis world. Library activities and services may be delivered through different mediums, which will require library professionals to acquire new skills and knowledge. By researching the current skills needs of librarians and offering tailored VET training to fill the gaps, the Biblio project will help to prepare the librarian of the future. In doing so, we are aiming not only to address the skills gap coming from the digital transformation, but also to support library professionals in responding to crises like the one we are currently facing.