With this post, we'd like to open a series of interviews with different specialists working in the library sector across Europe, we'll be talking about public libraries, digital competences, digital transformation in the libraries and new ways of working. First, our project partners at the Central Institute for the Union Catalogue of Italian Libraries and Bibliographic Information (ICCU) talked with their colleague Flavia Bruni, specialised librarian at ICCU.
Could you provide us some information about your professional and vocational education experience?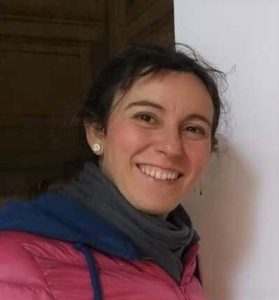 I am a librarian with an academic background. After working as a post-doctoral research fellow for several institutions, in July 2017 I took over a position of specialised librarian at the Central Institute for the Union Catalogue of Italian Libraries and bibliographic information (ICCU). I work for the Area for cataloguing standards, guidelines and tutorials, and that for the bibliography, cataloguing and survey of early printed books. Since 2019 I have been a member of the IFLA Rare Books and Special Collections section and of the ISBD Review group, the Italian corresponding member for the Permanent IFLA UNIMARC Committee (PUC), and the Italian delegate for the World Digital Library (WDL) and Virtual International Authority File (VIAF). I am a member of the CERL's Security Working Group. In December 2018 I was elected as a representative to the Europeana Network Association Members Council. I am also an Honorary Research Fellow in Book History at the School of History of the University of St Andrews.
How can public library improve citizens' life?
This is a vast topic! In short, I think that libraries, as a public service, must have a crucial role in helping citizens saving their money and their time. According to libraries' mission, this can be achieved by providing answers and resources, tailored to every individual's informational and practical needs, for free. I think that getting targeted answers in a reasonable short time for free, rather than endlessly browsing the web through misleading answers and commercial advertisements, can make a difference in users' evaluation of their options among information sources. As cultural heritage professionals, we know that this also involves stimulating new informational needs and a new awareness of them in larger audiences, even through the imitation of commercial marketing strategies.
How important were digital competences in your vocational education?
IT knowledge had a crucial role in the development of my personal expertise and thus in my professional career. I got my first laptop when I was in my third year of my university degree, and I can hardly figure out now how I was able to do anything before that. The ability to download, arrange and manage digital tools and data independently is today an essential skill to arrange our daily work tasks in the best way. It is also crucial in developing research in every field at every stage, including project planning, data gathering, the dissemination and discussion of results. The impact of digital tools also changed our awareness towards research procedures, forcing us to think over our role of traditional professionals in an evolving digital world, our approach to data and the level of strictness in our working methods.
featured image – by fan yang on Unsplash