In the middle of March 2020, after the decision of the Bulgarian Government about  the national lockdown, all libraries in Bulgaria were closed and access for users was completely suspended. No time for planning and reactions; all libraries were closed to protect the patrons and staff.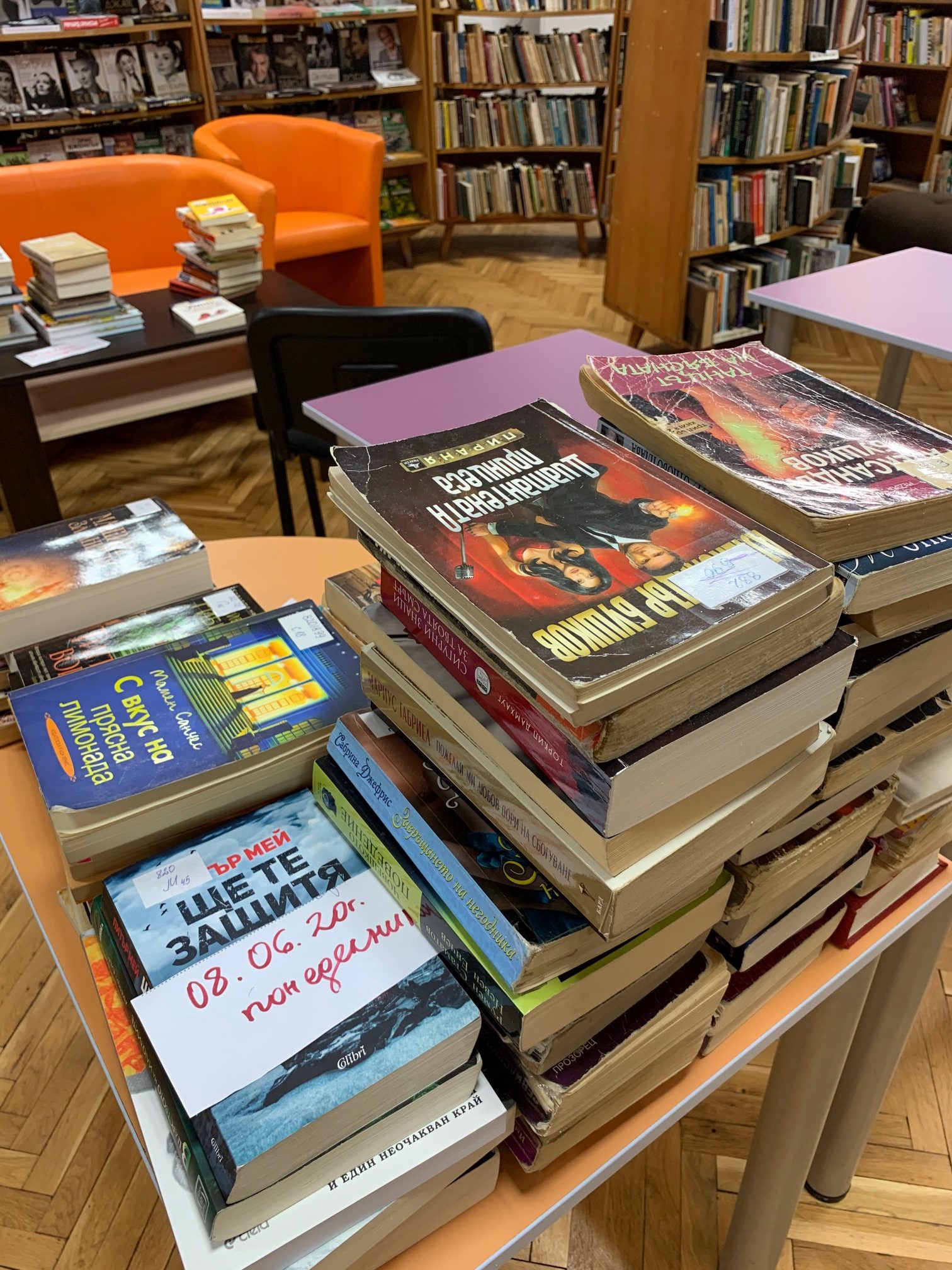 What was specific for Bulgarian libraries? The public library system includes 2,800 libraries but only 17% of them have any level of process automation and services, and only 45 public libraries have digital collections. It was a big challenge according to the patrons' habits and way of work of most of the libraries. For two months, the library staff worked remotely from home or in libraries complied with all anti-epidemic requirements.
In the conditions of social isolation, it became clear that reading is extremely important and is the most effective way to reduce stress, break away from daily worries, improve social habits, stimulate creativity. Libraries' remote work has become of great importance to their patrons and potential users. In the new conditions, they managed quickly to adapt and realized many of their activities with the help of modern information and communication technologies.
Library activities during the lockdown were:
Inventory of collections
Scanning materials and sending them by email
Book delivery to patrons home
Promote free resources through their websites
Online activities on libraries' social media
Virtual exhibitions
Online readings/ theatre for children
Online lectures on different topics
Community support phone line
In small settlements – home delivery services including books, essential goods and medicines
Through the websites and Facebook, library users were informed about the orders of the mayors in connection with the state of emergency and instructions of the local infection control authorities for protection against COVID-19 on the ground. Some libraries have prepared health information lists, selecting materials related to COVID-19 and sharing information on its spread and prevention.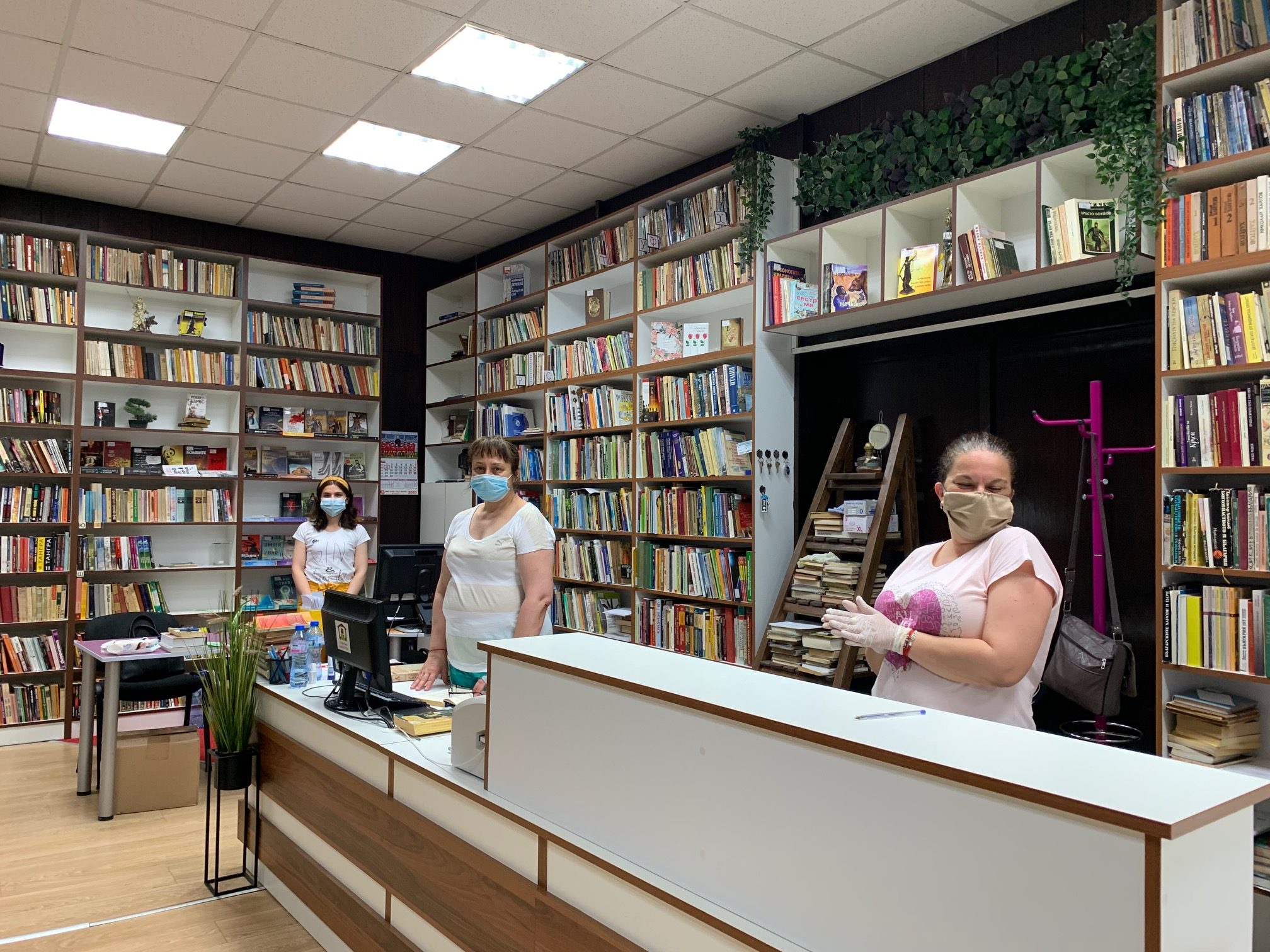 Librarians prepared and published on their website and Facebook page educational and information materials, videos with writers and famous people reading texts for children, recommendations of excerpts – books and poems by favorite authors in various sections: "Once upon a time", "When the toys do not sleep", "The march of books continues", "Smiles from the old newspapers", "We recommend you something for reading" and others. Also, many libraries created videos with instructions on how to search the electronic catalog, how to use the online service "My Library", how to save a book and more.
Now we are returning to normal, but we talk about a "new normal" with a lot of measures to protect staff, patrons, and facilities. The libraries were carefully prepared for reopening, developing library policy regarding the new situation of post-COVID reality:
Employee policy – gloves, masks, helmets, disinfectants were provided for staff. Plexiglas safety partitions have been installed in many places for workplaces in-service units.
Policies for social distance – removing the number of chairs so people aren't sitting close to each other, limiting the number of people who can come in at any one time, keep people and their belongings separate from each other.
Standards for the cleaning of bathrooms, railings and doorknobs, telephones, keyboards, counters, etc.
The days of social isolation have posed many questions for librarians:  will we have service desks at all or we have to think only for self-service, self-checkout, curbside picking, scanning and delivering materials?
Based on trend analysis, the landscape of public libraries may change in terms of collections, services, and operations. Over the next few years, we will spend more time and money accelerating mass digitization processes and developing our electronic collections. That will be the challenge for libraries with the existing budgets and the staff qualification. Libraries have to rethink their websites to be more user-friendly, responsive and customizable. Libraries will need to develop strategies for negotiation with publishers and lobby for greater access to streaming media and e-books. The librarians need technology training. We have to think more and more about online professional development.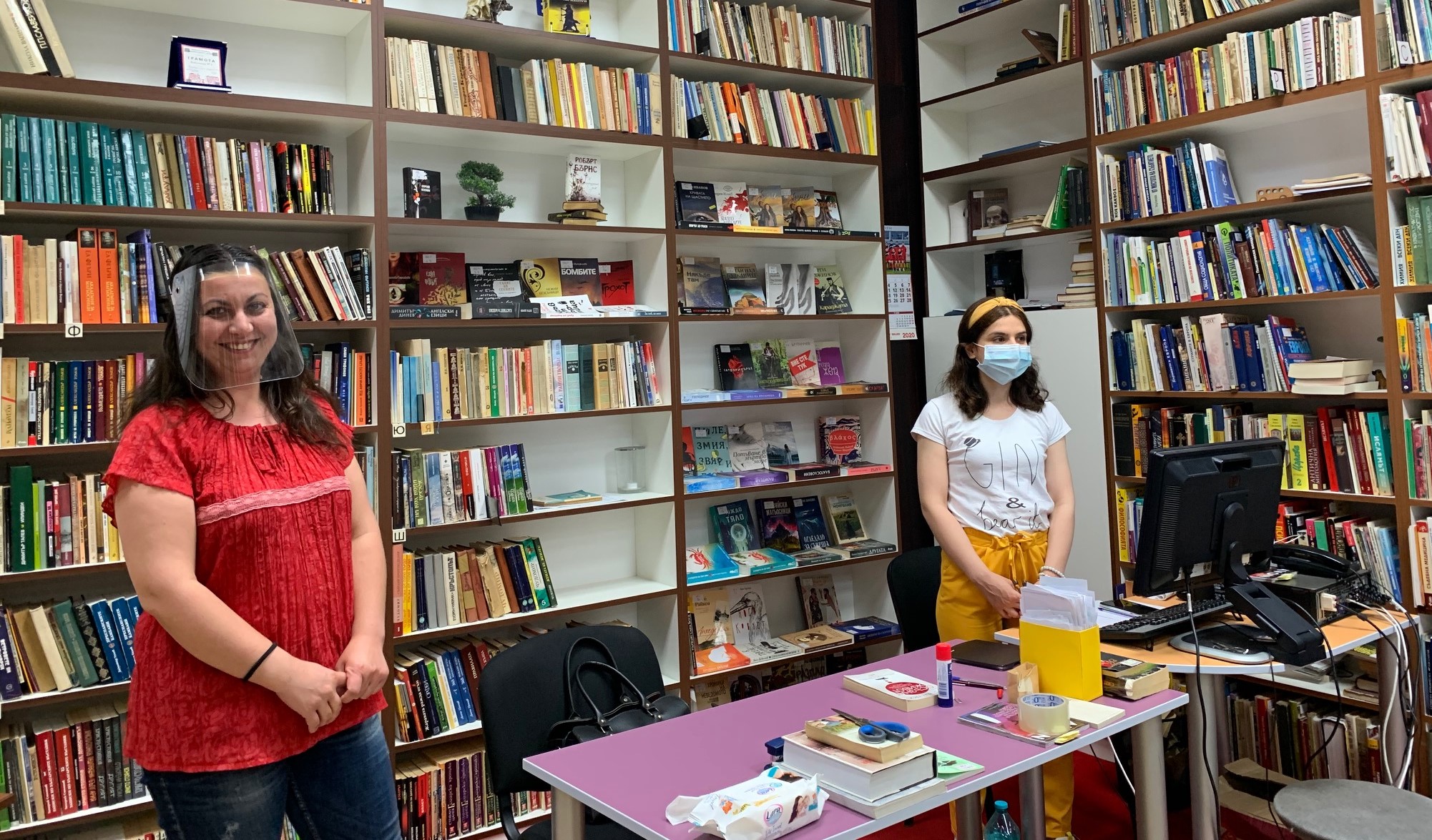 The COVID-19 pandemic has changed the lives of millions of people around the world in a short time, including libraries. But it also gave many new opportunities for libraries. Opportunity to show that libraries have a significant role in reading, education and communication in the digital environment.
By GLBF
Featured image by Emil Widlund on Unsplash