During the lockdown period, libraries as well as other cultural institutions were closed in many European countries. Many librarians continued to work from home, trying to provide a constant service not only helping users with e-book loans but also maintaining the relationship with them, regardless of the services offered.
What we have witnessed is an unparalleled experience; and in order to understand how people felt in this strange period of isolation, academies and various institutions have administered several questionnaires. Surveys were also carried out specifically on libraries and librarians.
We would like to inform you about some results of the survey realised by Veneto Section of the AIB, Italian Library Association. They managed a questionnaire for all type of libraries in their region from 28 April to 7 May 2020. You can find the overall work here.
The majority of respondents are librarians of public libraries (86%). As regards to the lockdown period, 68% of the libraries, which replied to the survey, continued to provide remote services, although the number of staff in attendance was low, as many librarians were put in payroll subsidies and holidays.
It is interesting to note that although the main activity carried out remotely was "searching, purchasing, making available and lending digital material", this was followed by "bibliographic consultations" and "video lectures".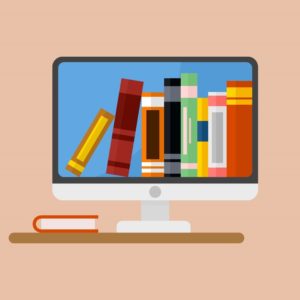 But what they say about digital services is what mostly may interests us.
Only 52% think that the library will invest more in this type of services, even if the number of those who consider this investment a positive factor is much higher – 83% .
The reasons why librarians believe that digital services are important are: increasing access to the library even by users of unusual age groups; expansion of the traditional library service; and the fact that digital is a new way to reinvent the institution.
In addition, digital is seen as a remedy for those who are physically unable to go to the library; it can be a solution for the lack of space, and in case of emergency it has allowed the library to continue to provide services to users.
Those who have shown indifference to such investments justified their position by saying that digital helped libraries only in a temporary and emergency state and that users are still strongly anchored to the paper support, elderly ones are not able to use it properly, the digital offered is generous but not used as one would expect and finally, there would be difficulties in investments by the administrations.
In conclusion, those who have been negative towards digital have underlined the lack of human relationship, the physical distance from the library but also the lack of training in the use of digital tools. (The reasons given are answers to open-ended questions).
This is just a picture of a regional reality, but it could be interesting to compare also with similar questionnaires in other regions or countries.
Do you know other surveys about digital and librarians in the time of lockdown?
By ICCU
Featured image – by Ivo Rainha on Unsplash