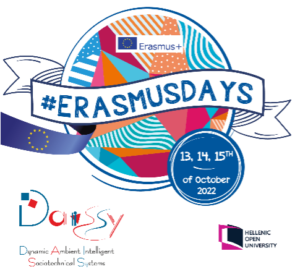 The DAISSy Research Group of the Hellenic Open University (HOU), the Greek project partner, presented the "BIBLIO: Boosting digital skills ad competencies for librarians in Europe" EU project within the "ERASMUS DAYS 2022" institution. In particular, the BIBLIO presentation was included in the "DAISSy Days2022" (13-15.10.2022) initiative organized by the DAISSy-HOU, to celebrate the "ERASMUS DAYS 2022". This is an innovative initiative of the DAISSy-HOU, sharing a valuable experience in the implementation of European projects, including numerous currently ongoing projects also funded by the ERASMUS+ EU program.
Specifically, the presentation of the BIBLIO project was part of the thematic webinar entitled "Digital competences in a cutting edge role for the Culture and Tourism professionals" which was organized online (zoom platform) and in Greek on Thursday 13th October 2022 (19.00-20.30 Greek time).
The webinar focused on what digital transformation implies in the sectors of tourism and culture and its impact on the development of the respective professionals. It highlighted indicative European projects currently undergoing by DAISSy-HOU, which aim at developing the skills of the professionals active in the sectors of museums, Libraries, cultural heritage, tourism and hospitality. The objective was achieved through the presentation of the milestones of EU projects undergoing and/or completed by the organizer, as well as the exchange with the main actors involved in this process. Emphasis was put on the interaction with the participants through a vivid sharing of views.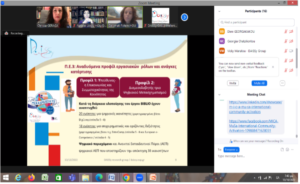 More precisely and concerning the BIBLIO project presentation, Foteini GATOMATI, project manager, presented the ongoing findings and emphasized the BIBLIO blended training course. It was showcased how the ongoing BIBLIO outputs have responded to the new skills of Librarians in the digital era, according to the two emerged job role profiles in the Library sector i.e. the Community Engagement and Communication-CECO and the Digital Transformation Facilitator-DIGY.
Furthermore, Leonidas Papachristopoulos, Librarian and trainer at BIBLIO MOOC, referred to the results of the completion of the MOOC and the positive impressions of the BIBLIO trainees currently involved in the work-based learning activities.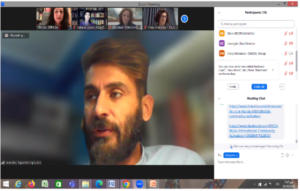 For more information about the DAISSy Days 2022 event on tourism and culture, please visit:
The event was also promoted through the DAISSy-HOU social media, as hereafter:
The «DAISSy Days 2022» sessions of the ERASMUS DAYS 2022 were implemented online and attracted the interest of academics, researchers, students as well as professionals from various sectors of activity (such as education, local government, culture, tourism, energy, etc.).
The DAISSy Research Group of the HOU is the Greek partner of the BIBLIO project (ERASMUS+ / 612411-EPP-1-2019-1-IT-EPPKA2-SSA) and implements it, in cooperation with the Distance Library and Documentation Centre (DLIC) of the HOU, associate partner.
👀 Stay tuned and remember to visit the site of the BIBLIO project and check the "Stories" of the BIBLIO partners! https://www.biblio-project.eu/stories/
For more information about the BIBLIO project as well as other activities of the DAISSy-HOU: