Data from the European Commission's 2020 Digital Economy and Society Index (DESI) shows that only 58% of Europeans have basic digital skills yet 85% of citizens used the Internet in 2019. While many of us are accessing the Internet, it is crucial to have the digital skills needed to navigate digital environments. Alongside this, the COVID19 pandemic highlighted that having basic digital skills was needed to stay in touch with loved ones, access work-related files, and to continue learning.

 As an answer to this, the Digital Travellers project aims to boost digital education initiatives in informal learning spaces such as libraries. The project brings together organisations representing the library sector, digital education actors, and public library advocates from France, Belgium, Poland, the Netherlands, and Finland. The project aims to equip vulnerable populations with digital skills due to their risk of digital exclusion. As the COVID19 pandemic forced library buildings to shut, the project refocused on training librarians with the pedagogical skills needed to facilitate online digital education training with vulnerable target groups. The librarians were also trained to use the Digital Travellers database and apply different resources to their target groups' needs.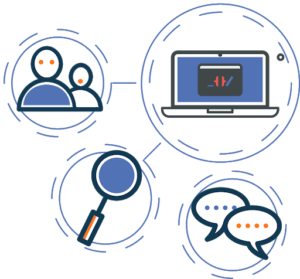 The project is currently in its piloting phase and is set to conclude in late 2021. For more information on the project, please visit the project website.
By PL2030
Featured Image Photo by Kira auf der Heide on Unsplash