From May 17 to 21, the Global Libraries Bulgaria Foundation, one of the BIBLIO partners, organized the 15th National Library Week under the title "The Library will help you!", with the Bulgarian Library Information Association. The National Library Week is an annual advocacy campaign aimed at bringing the attention of authorities and the public to new library activities, and the main issues that libraries are currently facing.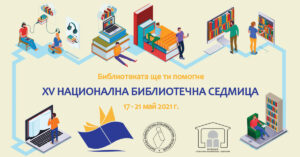 In 2021 the aim of the campaign was to show the public how libraries support the development of all sectors and help all citizens:
To find a new interesting reading for free time
To prepare for their obligations related to education and training
To receive relevant information on topics of interest to him such as COVID-19
Participate in online initiatives related to reading, literature and culture
Offering free access to digital resources.
During the National Library Week, libraries demonstrated their new initiatives – digital resources, online reference and bibliographic services, home delivery services, online readings.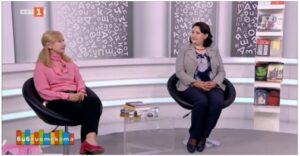 In the context of the COVID-19 pandemic, libraries in the whole country showed their flexibility and adaptation to the new reality, they are viable and strong in times of crisis. In the situation of limited physical visits and compliance with anti-epidemic measures, libraries very quickly in the process of work, without targeted additional funding have transformed the ways of service and started to offer services so as to meet the public needs for information and reading.
The main messages of the campaign were:
Development of a strategy and national policy for the library sector
Creation of a National Program for Digitalization
Providing funds for the implementation of the Standard for library and information services
Financing of the Program for the technological renovation of the Bulgarian libraries
Development and adoption of models for the use and borrowing of electronic and audiobooks from Bulgarian libraries
Targeted investments for increasing the electronic resources in the libraries and development of the services for their use.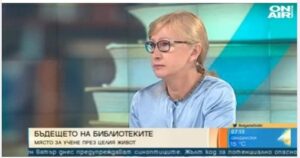 Representatives of GLBF and BLIA took part in different meetings on the national and local levels with different stakeholders. Together with the representative of the libraries they met with the local authorities and asked them to create programs for digitalization and preservation of cultural heritage, for automation of technological processes, for renewal and improvement of equipment, facilities, etc.