Libraries across Bulgaria are putting on programmes of events until 23 October as part of EU Code Week 2022. Activities are being led by regional libraries in Targovishte, Dobrich, Yambol, Blagoevgrad, Gabrovo, Rousse and Vratsa, and by Sofia City Library. Here are some examples of activities.
Children's librarians at Dora Gabe Regional Library in Dobrich organised a session with Bee-Bot robots, in which children took their first steps in programming. They moved the robots around a large thematic board by pushing buttons with specific commands (forward, backward, spin left, spin right, pause, erase). In this way, they consolidated their knowledge of directions, developed spatial orientation, and learned more about subjects such as recycling, the appearance and value of coins, and daily events.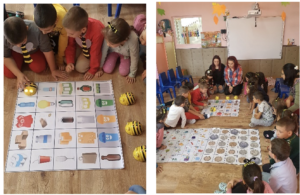 The Bee Bots were also very popular at Peter Stupov Regional Library in Targovishte. The library is putting on events between 17 and 21 October. Playing with the robots was incorporated into a session with pre-schoolers that also included autumn songs in the library's colourful hall. The children enjoyed seeing their ideas put into practice by the robots, and had the chance to develop motor skills and algorithmic thinking.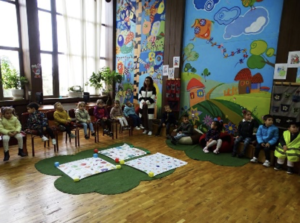 Older children have been interacting with the Finch robot in Yambol, making it glow in different colours and move about, as part of an introduction to programming class. A further event on 3D printing is planned for later in the week.

Finch is also popular in Blagoevgrad.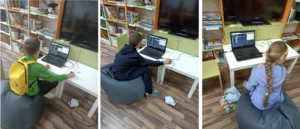 In Sofia, children have been learning to code with Finch and Ruko robots and the Scratch and Snap programmes.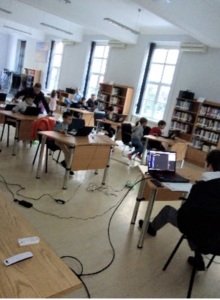 And librarians have been conducting fun trainings with Bee-Bots and Finch robots in primary schools and libraries throughout the Gabrovo area. In the village of Vranilovtsi, local mayor Teodora Tomova and community center secretary-librarian Albena Petrova took part in games with 20 children in the village school.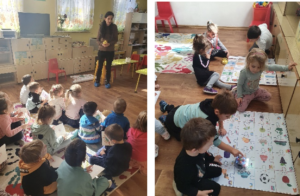 We look forward to more coding events taking place across Bulgaria's libraries during the 10th annual European Code Week.