Our greatest success is the feeling of accomplishment our trainees feel. But let's hear it from them!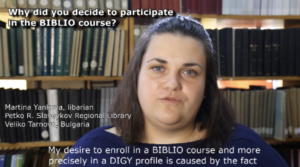 In the video you will find clicking on this link, Martina Yankova will talk about her experience attending the DIGY (Digital Transformation Facilitator)
training course
, from
Bulgaria
.
In the next following weeks, we will get to know other trainees from all around Europe, make sure to follow us!