The Digital Skills and Jobs Platform (DSJP) is the home of digital skills and jobs in Europe and the heart of the Digital Skills and Jobs Community.  It is a unique reference point for #digitalskills and #communitylearning, enabling all Europeans – citizens, businesses and public organisations – to make the most of the digital transformation.
The platform has been created as one of the initiatives launched under the Connecting Europe Facility Programme. It will contribute to the Digital Europe Programme – an ambitious EU programme that strives to make Europe more competitive in the global digital economy through digital capacity-building and ensuring a wide use of digital technologies across the EU. Enforcing the digital skills pillar of the programme, the Platform aspires to boost the digital competencies of European society and the workforce.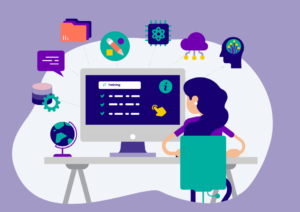 DSJP is dedicated to everyone. It provides a wide range of high-quality information, resources and opportunities related to the area of digital skills and jobs across all levels, from very basic to advanced. Up-to-date insights are offered in an accessible way to new users, while more experienced professionals can benefit from targeted content relevant to their field of expertise. Additionally, collaborative space is available for the Community members to network, interact and grow together #DigitalSkillUp
The platform brings together stakeholders from across Europe in a collaborative community and it is also an opportunity for #DigitalBiblio #VET #libraries:
Digital technologies can help us recover from the pandemic and make Europe more resilient. Discover a new Digital Skills and Jobs Platform #Home4DigitalSkills and join the community.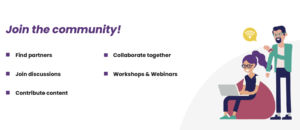 The Digital Skills and Jobs Platform is financed by the European Commission's Connecting Europe Facility. The Platform is developed by a consortium of organisations led by European Schoolnet including: Tremend, DIGITALEUROPE, LIKTA, European DIGITAL SME Alliance, Public Libraries 2030 and empirica as a subcontractor.